Dear Parents,
HARVEST GIFTS
This year we will hold our Harvest Service on Friday 16th October.  Our New School Council have decided that this year they will encourage each class to give as much as they 'CAN' to FOODBANK.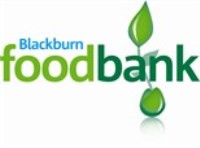 FOODBANK is a local charity that relies on local people to provide food for those people in Blackburn in need.
This year we are asking each class to give as much as they 'CAN'!  Each class will collect as many CANS as they CAN of one item.
Miss White – Reception Class – Tinned tomatoes
Mrs Mackley – Year One – Tinned Sweetcorn
Mrs Cross – Year Two – Tinned Carrots
Mr Madeley – Year Three – Tinned Pears
Mrs Cooper – Year Four – Tinned Peaches
Mr Holmes – Year Five – Tins of Rice Pudding
Mr Cross – Year Six – Tinned Custard
The class that collects the most donations will be given a non-uniform day on Monday
19th October.  Parents will be informed via text message if their child's class have won. Please give as much as you 'CAN' for this worthy cause.
Yours sincerely,
Mr Cross & The School Councillors